HowToBBQRight Podcast Season 2: Episode 15
Jay Durbin from Tennessee Mojo
This week on the HowToBBQRight Podcast, we talk with
Jay Durbin from Tennessee Mojo
. Malcom tells the story about how he met Jay (3:00) and how #SteakTeam was started (5:25). We talk about how Jay started with Instagram (6:45) and how he learned to take great pictures of his food (10:02). We talk about Jay's World Food Burger Entry (15:16) and how he wants Malcom to be his first boudoir shoot (23:10). Then we pick Jay's brain about how to improve your Instagram (27:40) and the 3 most important things to improve your Instagram game (34:28). Then we talk about Jay cooking and eating guinea pigs (45:13) and we wrap up by talking about cooking hogs in Ecuador (49:28).
About Malcom and Rachelle Reed
We started HowToBBQRight in 2007. We didn't know what we were doing… but Malcom loved to cook BBQ and I knew just enough about designing a website to build one. Now we sell our own line of
Killer Hogs BBQ Products
and create weekly recipes for our
HowToBBQRight YouTube Channel
and website – and now we're doing a Podcast! To us, it's all about cooking delicious food and taking pride in everything we cook.
Connect with Malcom
HowToBBQRight Facebook Page
Connect with Malcom on Twitter
Connect with Malcom on Instagram
Connect with Malcom on YouTube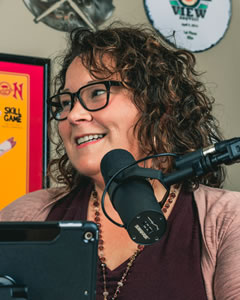 Connect with Rachelle
Connect with Rachelle on Instagram
Connect with Rachelle on Twitter
For Media Requests Contact Rachelle at
[email protected]