HowToBBQRight Podcast Season 2: Episode 20
Meat Church & Aaron Franklin's Master Class
TThis week on the HowToBBQRight Podcast, we talk about our last weekend with Matt Pittman at our Meat Church BBQ Class (1:50). We stopped by Buckee's on the way (4:25) and checked out some flanken style short ribs (7:35). We explain how these two classes were setup (8:35), what BBQ we both cooked (9:45), and how we travel for 2 days with Cole Slaw (14:04). We talked about our family trip to a honky tonk (22:58). Then we talk about Franklin's Masterclass (33:29), what we weren't impressed with (38:05) and what Malcom thought was very valuable (39:30). And we found out how Aaron Franklin cooks his brisket (46:29), we wonder why he uses a water pan (49:12) and find out what Malcom learned from this class (54:05).
About Malcom and Rachelle Reed
We started HowToBBQRight in 2007. We didn't know what we were doing… but Malcom loved to cook BBQ and I knew just enough about designing a website to build one. Now we sell our own line of
Killer Hogs BBQ Products
and create weekly recipes for our
HowToBBQRight YouTube Channel
and website – and now we're doing a Podcast! To us, it's all about cooking delicious food and taking pride in everything we cook.
Connect with Malcom
HowToBBQRight Facebook Page
Connect with Malcom on Twitter
Connect with Malcom on Instagram
Connect with Malcom on YouTube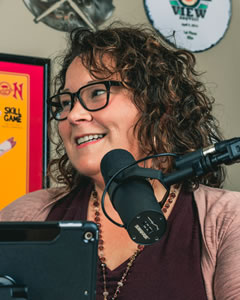 Connect with Rachelle
Connect with Rachelle on Instagram
Connect with Rachelle on Twitter
For Media Requests Contact Rachelle at
[email protected]
Have a Question About This Recipe?
Connect with us in our HowToBBQRight Facebook group for recipe help, to share your pictures, giveaways, and more!