The Big Green Egg is a ceramic cooker that can be used for a smoker or a grill. These types of ceramic smokers are very versatile and efficient.
One big PRO of the BGE is it's simple design. It's easy to build a fire, hold temps and maintain your smoker.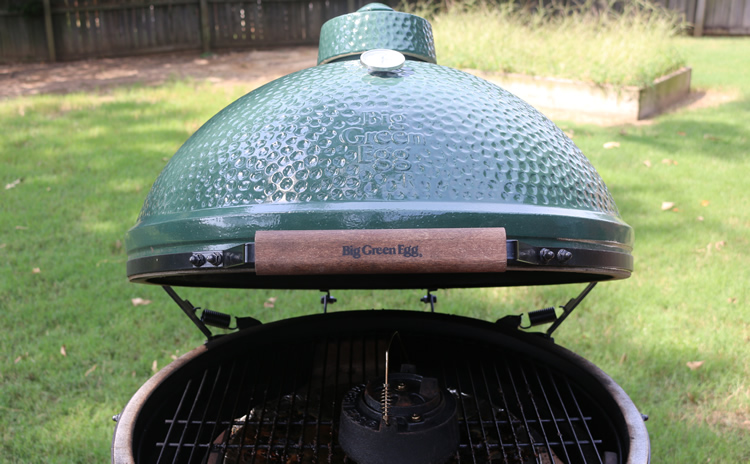 The Big Green Egg does come with accessories that can be added – like the diffuser plate for slow-smoking. And there are other brands of ceramic cookers out there to consider as well, such as the Primo smoker.
These cookers are ceramic – which allows them to hold the temps really well, but can make them difficult to move around. If you are looking for a grill you can take to contests or move, this isn't the ideal option. But if you are looking for a grill to leave on your patio – these ceramic cookers are perfect backyard grills.
BGE grills are easy to maintain and are built really well. Once you learn how to control your air flow with the bottom vent and the top daisy wheel vent, you can maintain steady temps and product some great barbecue.
I run lump charcoal in my BGE and I get really long burn times. The BGE doesn't burn through charcoal like typical grills. In fact, I can typically get multiple long cooks off one bag of charcoal because these grills are so efficient.
How to Set-up a Big Green Egg for Slow Smoking
How to Build a Fire in the Big Green Egg
How To Clean a Big Green Egg
Latest Recipes on the Big Green Egg
My Latest Recipes
Have a Question About This Recipe?
Connect with us in our HowToBBQRight Facebook group for recipe help, to share your pictures, giveaways, and more!