HowToBBQRight Podcast Season 2: Episode 41
Spiral Smoked Ham Recipe and Barbecue Christmas
This week on the HowToBBQRight Podcast, we quickly reminisce about our first Christmas together (0:54) and then talk about Malcom's Raspberry Chipotle Ham Recipe (3:50) – different glazes you can use for smoked hams (8:03), why Malcom likes the spiral cut hams so much (11:14) and all Malcom's different smoked ham recipes (13:55). Then we talk about cooking Prime Rib for Christmas (23:15) and cooking Beef Loin for Malcom's "loin party" this weekend (26:53) and the Charcuterie Board he's planning to serve (30:24). Then Malcom talks about how he might win his Fantasy Football season (27:10), his plan for capturing a Christmas Goose (38:18) and we go over the best Christmas Gifts for any cook (39:50).
About Malcom and Rachelle Reed
We started HowToBBQRight in 2007. We didn't know what we were doing… but Malcom loved to cook BBQ and I knew just enough about designing a website to build one. Now we sell our own line of
Killer Hogs BBQ Products
and create weekly recipes for our
HowToBBQRight YouTube Channel
and website – and now we're doing a Podcast! To us, it's all about cooking delicious food and taking pride in everything we cook.
Connect with Malcom
HowToBBQRight Facebook Page
Connect with Malcom on Twitter
Connect with Malcom on Instagram
Connect with Malcom on YouTube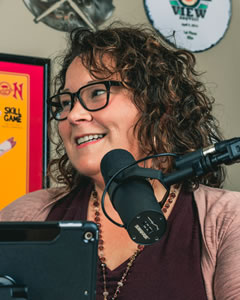 Connect with Rachelle
Connect with Rachelle on Instagram
Connect with Rachelle on Twitter
For Media Requests Contact Rachelle at
[email protected]