HowToBBQRight Podcast Season 3: Episode 14
Herb Crusted Beef Tenderloin Recipe, Meat Shortages and Summer BBQ Plans
Malcom talks about his herb crusted beef tenderloins, speculates on meat shortages and dreams about grillin' and chillin' this summer
This week on the HowToBBQRight Podcast, Malcom brags about his new haircut (0:40) and finding Certified Angus Beef at the local grocery store (2:57). Then we talk about Malcom's evil French laugh (5:11), why he decided to go with an
Herb Crust for his beef tenderloin recipe
(7:39), the key to perfecting a grilled beef tenderloin (11:50) and how to serve beef tenderloin for a crowd (15:44). Then Malcom shared his Memphis In May gossip (25:06), our backup plans if there is a meat shortage (28:08) and Malcom's political plans (32:35). Then we talk about Summer BBQs (34:52) and Malcom's love of gillin' and chillin' (37:51) and our thoughts on grilled watermelon (47:10).
About Malcom and Rachelle Reed
We started HowToBBQRight in 2007. We didn't know what we were doing… but Malcom loved to cook BBQ and I knew just enough about designing a website to build one. Now we sell our own line of
Killer Hogs BBQ Products
and create weekly recipes for our
HowToBBQRight YouTube Channel
and website – and now we're doing a Podcast! To us, it's all about cooking delicious food and taking pride in everything we cook.
Connect with Malcom
HowToBBQRight Facebook Page
Connect with Malcom on Twitter
Connect with Malcom on Instagram
Connect with Malcom on YouTube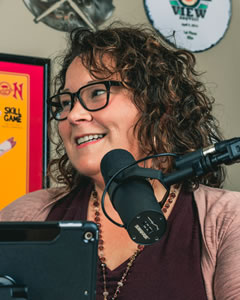 Connect with Rachelle
Connect with Rachelle on Instagram
Connect with Rachelle on Twitter
For Media Requests Contact Rachelle at
[email protected]