HowToBBQRight Podcast Season 3: Episode 18
Competition BBQ Cancellations
Malcom talks about getting ready for his first and possibly last BBQ Competition of the year – and his plan on how he's going to cook it.
This week on the HowToBBQRight Podcast, we talk about cancelling BBQ Contests – including Memphis In May (1:40) and Malcom's brilliant solution to Football Season (3:00).
Then Malcom remembers how difficult it is to get ready for a BBQ Contest (7:33) and the new "Rona Rules" for BBQ and Steaks Cooks (9:00). Then Malcom talks about sourcing and trimming meat for a BBQ Contest (14:11), explains exactly what a "Money Muscle" is on a pork butt (16:47) and raves about a Wagyu Eye of Chuck Steak from the Butcher Shoppe (19:19).
Malcom tries to connivence me to cook his competition chicken (31:25), what it took to get the new BBQ Trailer ready (42:56) and Malcom's Competition BBQ cooking timeline and procedures (47:55).
About Malcom and Rachelle Reed
We started HowToBBQRight in 2007. We didn't know what we were doing… but Malcom loved to cook BBQ and I knew just enough about designing a website to build one. Now we sell our own line of
Killer Hogs BBQ Products
and create weekly recipes for our
HowToBBQRight YouTube Channel
and website – and now we're doing a Podcast! To us, it's all about cooking delicious food and taking pride in everything we cook.
Connect with Malcom
HowToBBQRight Facebook Page
Connect with Malcom on Twitter
Connect with Malcom on Instagram
Connect with Malcom on YouTube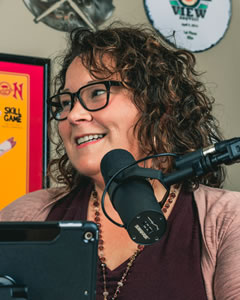 Connect with Rachelle
Connect with Rachelle on Instagram
Connect with Rachelle on Twitter
For Media Requests Contact Rachelle at
[email protected]
Have a Question About This Recipe?
Connect with us in our HowToBBQRight Facebook group for recipe help, to share your pictures, giveaways, and more!