HowToBBQRight Podcast Season 3: Episode 29
Smoked Tomahawk Steak Recipe, Grilled Chicken Tacos and Chili, Soups & Stews
Malcom talks about his Smoked Tomahawk Ribeye recipe, the Grilled Chicken Thigh video from last week and we get excited about Chili weather.
This week on the HowToBBQRight Podcast, Malcom explains where the idea for his Smoked Tomahawk Ribeye came from (2:00), what cooker give steaks the best flavor (5:13) using beef base as a binder (7:40) and why the probe thermometer is so important for thick steaks (13:45). Then we talk about our new retail location (21:34), our Grilled Chicken Taco recipe from last week (23:25) and where Malcom will source some wild boar meat (31:33). Then we wrap up the day talking about our favorite Chili recipes (37:09), Malcom tells my dirty chili secret (43:16) and we list some of our favorite soups and stews (46:02).
About Malcom and Rachelle Reed
We started HowToBBQRight in 2007. We didn't know what we were doing… but Malcom loved to cook BBQ and I knew just enough about designing a website to build one. Now we sell our own line of
Killer Hogs BBQ Products
and create weekly recipes for our
HowToBBQRight YouTube Channel
and website – and now we're doing a Podcast! To us, it's all about cooking delicious food and taking pride in everything we cook.
Connect with Malcom
HowToBBQRight Facebook Page
Connect with Malcom on Twitter
Connect with Malcom on Instagram
Connect with Malcom on YouTube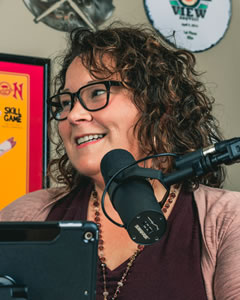 Connect with Rachelle
Connect with Rachelle on Instagram
Connect with Rachelle on Twitter
For Media Requests Contact Rachelle at
[email protected]
Have a Question About This Recipe?
Connect with us in our HowToBBQRight Facebook group for recipe help, to share your pictures, giveaways, and more!