HowToBBQRight Podcast Season 3: Episode 30
BBQ Product Reviews with Mark Williams
Malcom talks with Mark Williams from Swine Life BBQ about their new product review project and Mark's best recipes
This week on the HowToBBQRight Podcast, Mark Williams tells us about his new outdoor kitchen (1:30) and we talk about our Turkey Cooking plans (4:03).
Then we talk about Malcom and Mark's new YouTube channel, "Out the Smoke" (7:58) the concept for these new videos (11:45) and the 4 products we reviewed first (12:02).
Then we talk about anchovy steak butter (36:02) hot spots in grills – and ovens (42:27) and the best recipes we've ever cooked (50:35).
About Malcom and Rachelle Reed
We started HowToBBQRight in 2007. We didn't know what we were doing… but Malcom loved to cook BBQ and I knew just enough about designing a website to build one. Now we sell our own line of
Killer Hogs BBQ Products
and create weekly recipes for our
HowToBBQRight YouTube Channel
and website – and now we're doing a Podcast! To us, it's all about cooking delicious food and taking pride in everything we cook.
Connect with Malcom
HowToBBQRight Facebook Page
Connect with Malcom on Twitter
Connect with Malcom on Instagram
Connect with Malcom on YouTube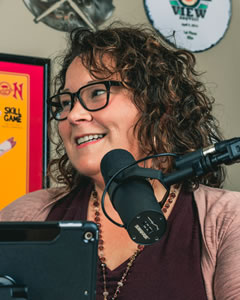 Connect with Rachelle
Connect with Rachelle on Instagram
Connect with Rachelle on Twitter
For Media Requests Contact Rachelle at
[email protected]